Las Vegas Recovery Update
It's been nearly two months since Nevada casinos reopened for gambling. As the initial enthusiasm wears off, it's becoming evident that this is far from a normal operating environment. Besides the implementation of current safety measures, the main focus for casino owners is what economic recovery will look like. Earlier this month, the second-quarter results came in for Las Vegas casinos and it was reported that there has so far been a year-over-year revenue drop of 45.6 percent and a 61 percent decline in revenue when compared with the same month in 2019. Overall, it could be a while before Las Vegas looks like it did prior to the emergence of the COVID-19 pandemic.
Many people in the casino industry believe that the return to normalcy is tethered to efforts to develop a vaccine that will vanquish the virus. However, casino owners are facing increased pressure because they are unable to control the timeline of an available vaccine. Even though numerous pharmaceutical companies are making progress towards a vaccine, a safe antidote to the coronavirus is likely still several months away.
Most health officials believe that at least one of the vaccines currently being developed will be finished by December or early 2021. If this is correct, it would still take several months before the product could be widely distributed. If Las Vegas hopes to financially rebound and reach capacity levels from previous years, they will most likely not be able to until the second half of 2021 or even early 2022.
Tribal Casinos Update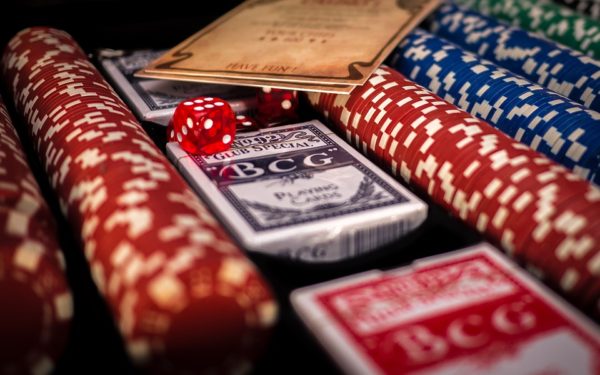 As Native American tribes start to recover from the coronavirus pandemic, many tribal casinos are still trying to figure out the best regulations and precautions to implement in order to welcome back guests safely. In Iowa, for example, four major casinos — the Blackbird Bend Casino, Meskwaki Bingo Casino, Prairie Flower Casino, and WinnaVegas Casino Resort — have reopened in the last two months and have added new rules for patrons to follow. Among the new precautions is face mask requirements and a ban on smoking and vaping inside the gaming venues.
When asked about the new smoking and vaping ban, the chairman of the Ponca Tribe, which owns Prairie Flower Casino, said that allowing smoking would have conflicted with the venue's face covering requirement. Though some visitors disagreed with the ban, the tribal casino has set up a smoking area, approximately 50 feet from the entrance, for smokers. WinnaVegas Casino Resort in Sloan, owned by the Winnebago Tribe, also has been smoke-free since early June. With masks required inside the venue, the casino's marketing director has stressed that their first priority is the safety of the guests, team members, and community members. Similarly to Prairie Flower Casino, WinnaVegas has allocated a designated outdoor smoking area located 20 feet away from the entrance.
In other tribal casino news, the Keweenaw Bay Indian Community has reached a deal with American iGaming operator Golden Nugget Online Gaming Incorporated to enter the online casino and sports betting market in Michigan. The Keweenaw Bay Indian Community is currently responsible for Ojibwa Casino-branded venues in the small northern Michigan communities of Baraga and Marquette. With this new deal, the community would be able to offer a variety of online casino, gambling and sports betting entertainment options.
Although Michigan legalized sports betting and online casino gambling late last year, the state has not yet awarded any casino an iGaming license. If the Michigan Gaming Control Board approves this license soon, it is believed that this iGaming enterprise could go live as soon as the end of October. However, due to the state's lack of movement around license approval and the coronavirus, it is likely that they will have to wait until next year before launching.
Sports Gambling News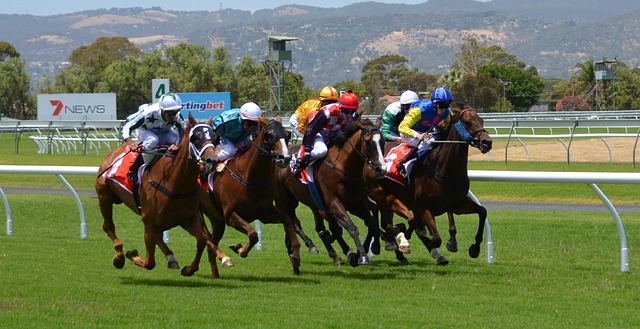 With the return of major US sports, including the NHL, there has been a return in sports betting. In Colorado, where it has only recently become legal, there is increased optimism about the trajectory of sports betting within the state. According to recent data, even with a shortened sports calendar, there was a 49 percent increase in sports betting in Colorado during the month of June when compared to May. These figures come from the business conducted by six internet operators and one retail sportsbook location operating during the month. Overall, Colorado's online sports wagering market, which is expected to drive growth there, is attracting more retail and online operators and therefore lead to an increase in revenue and taxes in the months ahead.
In other sports betting new, DraftKing has been named the first "Official Betting Partner" of the PGA Tour. This deal gives the sportsbook rights to use PGA Tour trademarks, opportunities to advertise within the tour, and content and video distribution privileges. Though DraftKings became the PGA Tour's first official betting partner in July of last year, the two entities are now furthering their partnership. According to DraftKings, golf is the fourth most-wagered-on sport and activity has only increased since the PGA Tour resumed their tournament last month. When it returned last month, DraftKings reported more gambling than it ever had on the first day of the four-day tournament.
Updating Your Security
Now that casinos are starting to reopen and adjust to a reduced number of patrons, it is a perfect time to rethink and update security and other administrative practices at casinos. Switching to Casino Schedule Ease will help businesses run more efficiently and smoothly while also simplifying the chaos of scheduling and managing a staff 24/7. This next-generation casino and table game scheduling software delivers the most flexible, user-friendly, customizable, and mobile-accessible experience found anywhere. Utilizing the cloud, this scheduling software hosts, maintains, and backs up all records so casinos are not forced to use their own network resources.
Furthermore, Casino Schedule Ease relies on BioStation T2, a state-of-the-art system that requires employees to clock in and out using their fingerprints and takes a photo of the employee so that exact clock in and out times cannot be misrepresented. Casino Schedule Ease is the best thing that could happen to your casino operations.