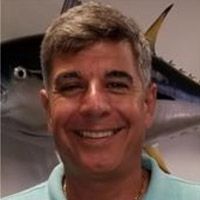 CEO
GEC Computer System
Kelly is Tony's brother and now carrying on Tony's legacy by continuing to improve and support the Schedule Ease line of products. He is an entrepreneur who has a long history with business practices and custom applications and currently a partner in www.racko.com, a computer hosting company.
Kelly has over 25 years of experience, starting out as an Electrician and Contractor, naturally migrating to the Internet and Data Center management industry. He has owned and operated several successful businesses over the years and understands how to make his customers and clients happy.
Although Tony's passing left the Schedule Ease line with an uncertain future, Kelly had assisted Tony with enough of the day to day activities of GEC Computer Systems, he knew exactly where Tony wanted his creation to go and how to make it better. The current Schedule Ease is the culmination of many conversations between Tony and Kelly. "I could have never realized how important our casual conversations would become, I hope I'm making Tony proud!".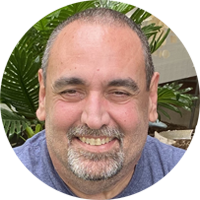 EXECUTIVE VP
In charge of Operations
Paul Spinosa is a Casino Scheduling Expert with over 30 years of experience in scheduling at one of Atlantic City's longest running casinos. That casino was one of the early adopters of Schedule Ease (in the mid-90's) which allowed Paul to work directly with Tony to help drive the direction of the product line. Paul is not only the Subject Matter Expert for Schedule Ease, but also the lead trainer.
If you should happen to be trained by Paul, you will quickly learn that he will not only show you how to implement and use the software, but he will also help you change your scheduling routines and processes to be more efficient using the full spectrum of features available in Schedule Ease. Paul will also not only show you how to create your scheduling roadmaps, but he will build them with you. By the time you are done working with Paul, you will be able to sit back, enjoy, and watch your casino's scheduling practically run itself.
We are lucky to have Paul on board, he brings experience to our team that is invaluable.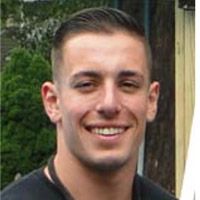 PROJECT MANAGER
The next generation, Kelly began his career with CSE in 2014, from the ground floor shadowing the operation and its processes, he has compiled a vast knowledge of the scheduling software and its functionality, making him a key member of the team.
Through his experiences he is now quite adept at handling any questions about the software and provide solutions to your inquiries.
If you are an existing customer you unknowingly have already spoken or heard from Kelly as he is our expert videographer for our support videos.
Being the next generation Kelly will bring cutting edge innovation to keep CSE on the forefront of this growing technology as we move to the future and make his Uncle Tony proud!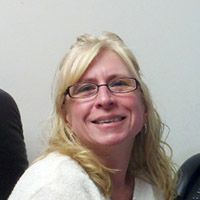 Executive Administrator
Bernadette 'Berni' has been working with the company for over 10 years and with Kelly Sr. For over 20 years. Berni has over 30 plus years' experience in managing the daily operations of many types of company's and brings great value to the team.
Her career began in Atlantic City working in Housekeeping during the 80's and was a day one employee at Trump Taj Mahal, working there as an EVS Administrator for 4 years. From there, she worked as Director of Operations for a local liquor distributor for 13 years, before excepting the role of her current position at GEC.
Berni has great organizational skills, making her an exceptional person to run the daily office operations. Berni is invaluable and affectionally known as "Berni" the great by the company CPA.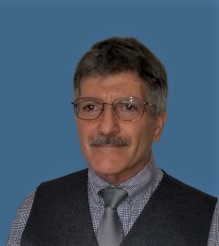 COO
Born in Brooklyn NY. Graduated from New York Institute of Technology with a bachelors degree in electro-mechanical -computer technology.
Upon graduation began working for Eastman Kodak for the next 27 years. First working as a field technician, and continued to gain experience and training through multiple positions, such as, regional specialist , trainer, network engineer, and a remote field supervisor.
I had the pleasure of being based in multiple different cities such as Manhattan New York, Rochester NY, Dallas Texas,  Albuquerque New Mexico, Colorado Springs Colorado, and Ft Lauderdale Florida.
After retiring I then worked as a project manager for an engineering company, then Chief Technical Officer for an oil and gas company. All to lead me to my dream career working at GEC as COO.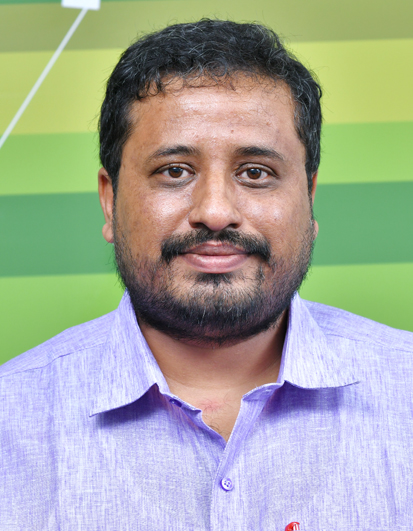 VP of Technology
Shankar has over 15 years of collective experience in the Software Industry. He has been working with GEC for many years now. He has worked in different multinational companies before becoming a full time independent software consultant and project manager.
After working with GEC as an independent consultant a few years, he has been promoted to vice president of the company and now heading the India business entity of GEC Computer systems. Shankar has a Masters degree in Computer Science and Business Administration. He is now responsible for running the India business and also responsible for heading the technology team in India.
If you are enjoying our awesome software then Shankar and his team has a share in it. He is working hard to give more awesomeness to our Casino Schedule Ease software and other upcoming projects.
He is currently living in the city of Bangalore, India.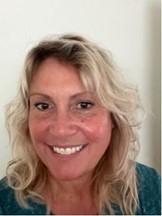 Client Advocate
Michele began her casino career as a Guest Services attendant in 1986 at the Golden Nugget of Atlantic City, New Jersey.  She quickly decided to follow in her families footsteps and became a 3rd generation Craps dealer.  Through the years she learned the 'Core' games and the ever dreaded 'Carnival games' and soon became promoted to Table Games Floor Supervisor.
In the late 90's her family decided to head to Indiana and enjoy the slower pace of life.  The casinos there however were extremely busy and always looking for new talent.  She soon accepted the position of Table Games trainer and many other responsibilities along with it, including writing Internal Controls, Procedure manuals, lesson plans and assisting with Payroll and Scheduling for 10 years.
Prior to her retirement from the casino industry Michele had the opportunity to utilize Casino Schedule Ease as a Team Member and knows first hand just how "easy" it is to use, luckily for Casino Schedule Ease, Michele was happy to join the Team GEC.
Michele has great knowledge of the casino industry and is ready to help with any questions you may have about CSE ands its functionality.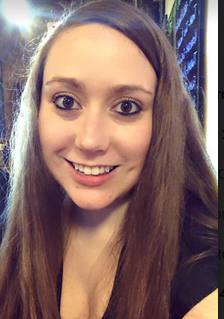 Client Advocate
Katie began her casino career with Hollywood Casino Aurora in 2012 working in the Marketing department. She quickly realized she enjoyed the fast-paced side of the gaming department and in 2013 started her role as the Casino Operations Administrator where she had many job duties such as creating weekly schedules, processing payroll, conducting rebids, and ensuring the entire department stayed in compliance.
As an Administrator she was able to enjoy the features of Casino Schedule Ease and took advantage of all the features and benefits that she could.
In 2022 she was offered the opportunity to work with CSE and is excited to share her Casino Schedule Ease experience with others. 
Katie's knowledge of the casino industry coupled with her having used CSE first hand means she is ready to help with any questions you may have.